2021 has been an interesting year for many. We saw a move out of COVID-19 lockdowns and restrictions, and like many other companies in the UK, we were able to finally have our team back working in the office together again. We're sure you too are able to relate to needing to adopt hybrid-working practices for the entire workforce.
Here at Mail Manager, we've had to adapt to change, just like everyone else. However, with every difficult challenge comes opportunity, and we've had a pretty incredible year. Here's our 2021 recap in which we'll take a look at the milestones we hit, the exciting things that happened, and more.
Introducing Mail Manager v11.1, and the Mail Manager 365 Mobile App
This year, our product development team were thrilled to release Mail Manager Version 11.1! In this version, we introduced our latest feature, 'Filed Folders'. This update has been designed to help our customers work smarter, and manage their emails the way they prefer.
We also released our brand new mobile application in August of this year! In today's working world, being able to work on the move is crucial, especially as we finally came out of lockdown this year. The Mail Manager 365 Mobile App gives our customers greater flexibility and allows them to file to locations hosted in Microsoft 365 from their smartphones, no matter where they are, connecting office-based and field-based teams, and extending the power of intelligent email management with on-the-go email filing, filing reminders, and file-upon-send capabilities.
You can read more about our v11.1 release and mobile app on our blog!
Pivoted to help businesses in wider industries see the value of better information management
Mail Manager is proudly a part of the Arup Group, so a large chunk of our customers operate in the Architecture, Engineering and Construction (AEC) industries. Something that has been becoming increasingly prevalent in the last 12-months though has been that a lot of project and client-based firms in wider industries also experience the same email headache. So, we've been doing our research and are in the process of helping businesses in these industries achieve better email and information management.
We recently released an interactive guide, "Unifying your information: The need for a Single Source of Truth" which we hope will give these wider industries a better understanding and insight into the importance of holistic information management within a business. For AEC professionals, this concept may sound a lot like the Golden Thread of Information you're accustomed to hearing about.
You can check out the guide here!
We've continued to grow and share our customers' success stories
Despite the uncertainty in 2021, Mail Manager still signed on a number of new clients including Amey, In2 Design Partnership and WSP Australia, and increased our renewal rate to 97%! We are thrilled to see our company continuing to expand globally, with over 65 new clients added in the APAC region.
We're grateful to all of our customers who worked closely with us this year, and especially those who shared their success stories with us through case studies and even appearing on webinars. We've pulled out some of our favourite customer quotes for the year:
"The benefits of Mail Manager can be seen by the team instantly. No one is ever missing an email because they filed it where they were told to from the very first day. Annually, this information is there for us to use in our audits, and if anyone asks if we have an audit trail for a specific change order, we can confidently say 'yes we do, and here it is'. There is absolutely no question about how you are filing your emails at Ramboll, Mail Manager is quite simply how we do it here." - Joanne Devonald, Operational Excellence Manager at Ramboll
"Moving to Mail Manager received the most praise for any software we've ever implemented in our firm. I'm not exaggerating, as we've implemented a lot of things and I'm the one that hears all the complaints when things go wrong. This was the easiest solution we've implemented and I've received a lot of praise from the users that typically have the most problems." - Matt Neaderhiser, Director of Innovation and Senior Associate at Holland Basham
"We have an induction process where we run through how you file emails in exactly the same way as 'this is how you draw' or 'this is how you unlock the building'. Mail Manager is just part of the DNA at 5plus. We're actually working more culturally across studios than we ever have before, so we're about to reunite our two servers for the first time in years." - Adam Thornton, Founding Director of 5plus architects
Our customers spread the love
There is nothing better than a customer who genuinely loves your product. We've always prided ourselves on offering a solution that solves a genuine headache, so when our customers share the positive impact Mail Manager has on their daily lives we love to see it.
We've had over 400 reviews on our reviews platform (check them out), and we can't thank every customer enough for spending time to leave us a review and share their experience with the world.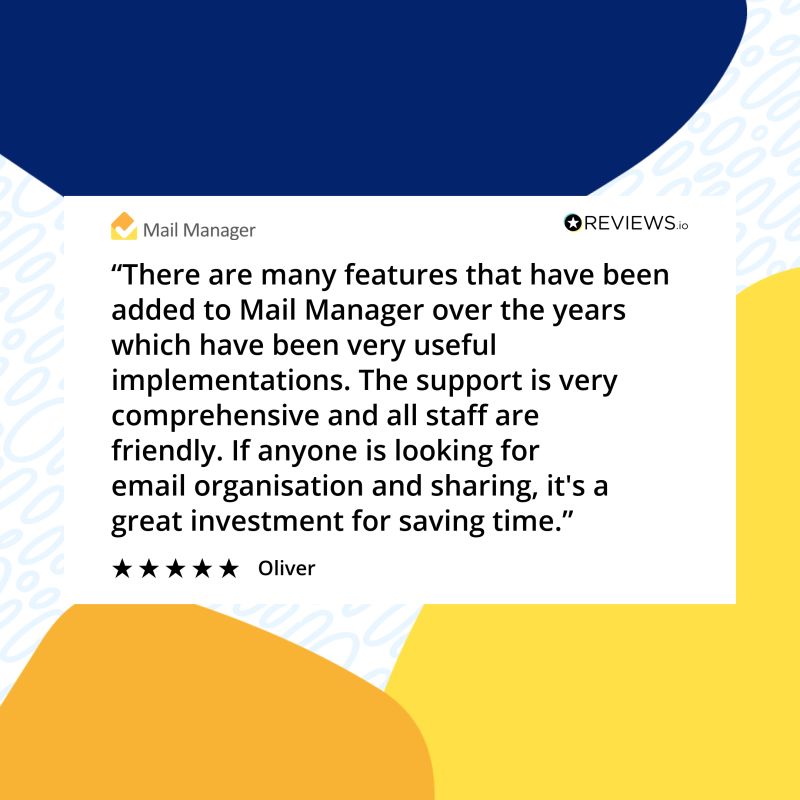 The second State of AEC Project Management report
Our 2021 State of AEC research report, released earlier this year, revealed the lack of capabilities in retrieving information relating to a project across the AEC industries. The research asked senior job roles in AEC firms across the North American, EMEA, APAC and South Africa regions about their views on technology trends, the impact of COVID, email and document management challenges, what information is important when things go wrong, and where does that information reside.
The research found that remote working, unsurprisingly, became a sudden requirement for AEC industries. It also uncovers that legal disputes are on the rise while businesses are becoming more reliant on collaboration tools and receiving a higher volume of emails. As a result, AEC employees were increasingly concerned about their ability to find project information, which further increases the risk of legal disputes.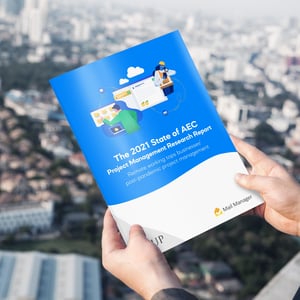 If you want to read the full report, access it here. We'll be launching the 2022 research report at the end of January so stay tuned!
Provided value across the Built Environment
We have really focused on providing value to our customers and prospects this year. So it's great to see over 3000 content downloads and 3000 webinar attendees in 2021. Additionally, we've seen amazing growth in our leading industry podcast, the Changing Construction Podcast, and launched our new Digital World of Tomorrow Podcast!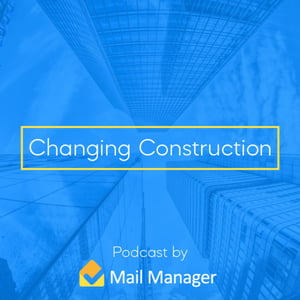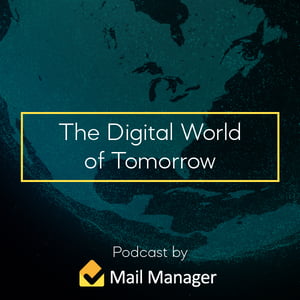 You can see all episodes of the podcasts here.
A note from the CEO, Stuart Rowe
"2021 has been a great year for Mail Manager. One of the biggest highlights for me is the growth of our Account Management team. Our Account Managers have really got into proactively looking after our customers, and I am delighted by the increase in communication they've had this year. We're able to look after our customers much better, which has meant that our customers are expanding their Mail Manager licenses with us as they continue to grow. Amazingly, we now have a net renewal rate of 107%!
We have done a lot of background technology work and gained experience around operating in the cloud, which has allowed us to launch the Mail Manager mobile app, which is currently being used and tested by over 150 companies.
Plus, we've had significant growth in staff in 2021! We now have a team of 65 people across the UK, Australia and New Zealand. It feels like only yesterday that there was about 10 of us. The company itself has grown an awful lot, and it's fantastic to see so many dedicated people working together.
As we've come out of COVID restrictions in the UK, the economy's supply chains have become out of sync with supply and demand which has resulted in inflation in the market for the first time in many years. For a lot of people, especially under the age of 40, it's the first time they've experienced being involved in a company, and of course, trying to grow a company with this added inflation. So there are some challenges. But, we're lucky with the market at the moment, because the working from home revolution has completely changed the way we operate.
As I'm sure you're experiencing in your own organisation, we have been working in the office and at home, which has highlighted the need for companies to have control over all of their information centrally, which is usually tied up in their employee's emails. This means that our product value has grown even more, and we are experiencing some nice levels of growth in new industries for us.
The outlook for Mail Manager in 2022 is looking really positive. Especially as we are now on the cusp of seeing technology and artificial intelligence (AI) being used in mainstream software applications such as Mail Manager. We're continuing to develop the product in the cloud, and we're excited to show our brand new search engine to our customers in the Spring. As always, the whole Mail Manager team is looking forward to developing the ideas we have into further improving Mail Manager."
Stuart Rowe, CEO
Wrapping up 2021
The above is just the tip of our journey in 2021. Here's to a more exciting and innovating 2022!
As a final shout out, a massive thank you to all our customers and staff and we can't wait to keep pushing the limits next year.
Merry Christmas and a Happy New Year!