Roger Platt, Senior Vice President, U.S. Green Building Council (USGBC), joins us for episode 40 of the 'Changing Construction' podcast, the podcast designed to help people in Construction address the big challenges they face and discuss the key themes across the industry, breaking down stigmas, bringing awareness to issues and challenges, and hear from those at the forefront of change. In this episode, we discuss Commercial Real Estate and the role of offices.
Episode 40: Roger Platt - Commercial Real Estate & the role of offices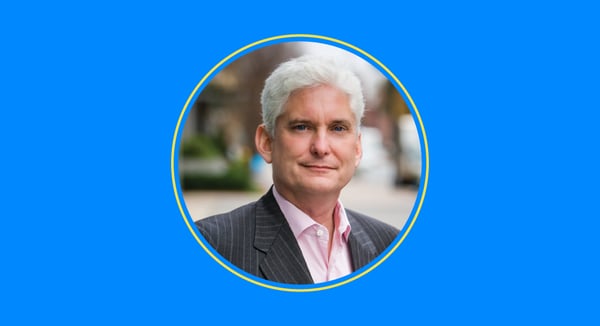 Roger Platt, Senior Vice President at U.S. Green Building Council (USGBC), joins us to discuss the role of USGBC, what the future looks like for Commercial Real Estate and office employees, the creation of greener and healthier workspaces, security in the workplace, the relationship between landlords and tenants, and the use of technology to improve efficiency.
Listen here
About Roger:
Roger Platt is a part of U.S. Green Building Council's (USGBC) executive team supporting strategic partnership and growth and overseeing the development of LEED for Cities and Communities. He is the immediate past president of USGBC. In addition to his strategic executive role, he also leads business development in the New York City region.

Prior to serving as president of USGBC, Roger was Senior Vice President for Global Policy and Law. Before joining USGBC in 2009, Roger served for fifteen years as Senior Vice President and Counsel at the Real Estate Roundtable and before that as a senior land use associate with the Coblentz law firm in San Francisco. He currently serves on the Board of Trustees of the Urban Land Institute.

Roger is a graduate of Harvard College and the University of San Francisco School of Law and is admitted to practice law in California and the District of Columbia. He writes and speaks frequently on the intersection of markets and sustainability including guest lectures at Columbia, Georgetown, Princeton and Yale.
About U.S. Green Building Council's:
The U.S. Green Building Council's (USGBC) mission is to transform the way buildings and communities are designed, built and operated through LEED, the world's most widely used green building rating system. By transforming how we design, build and operate our buildings and spaces, we can create cost-efficient, healthy, sustainable and resilient places that improve the living standard for every person. Today, there are more than 103,000 projects and more than 200 cities and communities in nearly 180 countries and territories participating in LEED.

USGBC works toward its mission through LEED, as well as offering robust education resources, a rigorous professional credential program and leveraging an international network of members and volunteers representing community and business leaders committed to a healthy, sustainable future. USGBC is also a leader in advancing effective green building policy at the federal, state and local levels. USGBC's work is based on the belief that healthy people in healthy places equals a healthy economy.
.

Where can you listen to the podcast?
The podcast can be found on Spotify, Google Podcasts, Pocket Casts, Anchor, Apple Podcasts, and more.
If you like it, please share it, follow the podcast and feel free to leave a review.