Rob Garvey, Senior Lecturer at the University of East London, joins us in episode 54 of the 'Changing Construction' podcast, the podcast designed to help people in Construction address the big challenges they face, and discuss the key themes across the industry. Here you'll hear from those at the forefront of change, where we break down stigmas and bring awareness to issues and challenges. In this episode, we discuss changing mindsets in construction.
Episode 54: Rob Garvey - Changing mindsets in Construction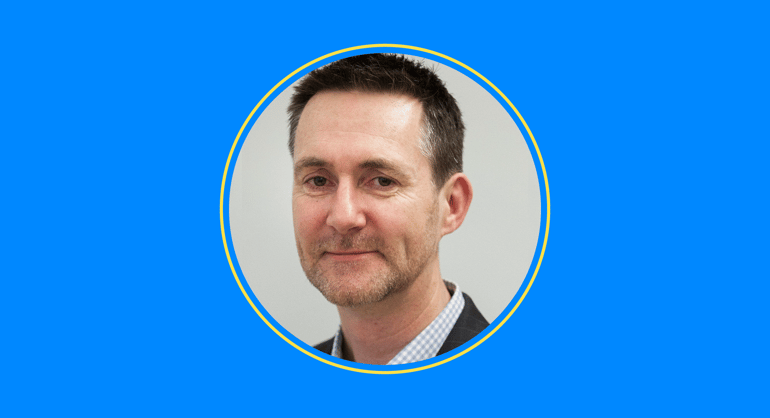 Rob Garvey, Senior Lecturer at the University of East London, chats with Mail Manager's Joseph Soper about changing mindsets in Construction. In this episode, we cover the disconnect between industry and academic, the impact for future generations, the lag in innovating the industry, making the industry seem more attractive, and seeing the full lifespan of a building rather than short term projects.

About Rob:
Rob Garvey helps inspire future and current generations to create a sustainable built environment. Rob believes our planet's climate is in a state of emergency and desperately needs a better construction industry. At the same time, the industry must learn from disasters like Grenfell to ensure that the very basic right to life is upheld when using the built environment. This means a focus on building in safety and quality as a prerequisite, not least because it adds value and costs less.
Rob's love for construction started at an early age when his dad first took him onto his building sites. Qualified as Chartered Quantity Surveyor, Rob has worked for a variety of organisations, like Mace, and on projects including Heathrow'sTerminal 5. His most significant project was building his family's own sustainable home.
For the past decade, he has worked in academia educating on all commercial aspects of construction, with an increasing emphasis on the digitisation of the industry. An active member of the BIM community, Rob's innovative approach to teaching BIM and Digital Construction has been recognised with numerous awards from the CIOB, the RICS and his own institution.
Rob is currently changing construction via his own consultancy and his role as a part-time lecturer at the University of East London. At Craven Top, Rob works with others who believe that changing construction is something worth doing. By acknowledging that current business-as-usual models of construction fail to consistently meet the needs of society, Rob helps organisations to continuously improve their quality and profitability at the same time as delighting their clients.

Where can you listen to the podcast?
The podcast can be found on Spotify, Google Podcasts, Pocket Casts, Anchor, Apple Podcasts, and more. We have also written a blog on this topic, including key quotes from our speakers that you can find here.
If you like it, please share it, follow the podcast and feel free to leave a review.