Nigel Ostime, Partner at Hawkins/Brown Architects, joins us for episode 35 of the 'Changing Construction' podcast, the podcast designed to help people in Construction address the big challenges they face and discuss the key themes across the industry, breaking down stigmas, bringing awareness to issues and challenges, and hear from those at the forefront of change. In this episode, we discuss bridging the skills gap to better futureproof the industry.
Episode 35: Nigel Ostime - Bridging the skill gap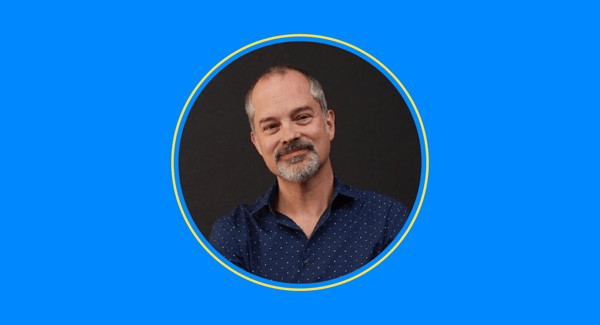 Nigel Ostime, Partner at Hawkins/Brown Architects, joins us to chat about bridging the skills gap in order to future-proof Construction. We discuss the growing need for better knowledge of modern methods and processes, such as computational design and using digital technology, the impact of the Hackitt review, an over-reliance on sub-contractors to do design work, and RIBA's 'Building in Quality' initiative.
Listen here
About Nigel:
Nigel has experience in the design and delivery of projects in a range of sectors, principally residential, commercial and transport infrastructure. His role at Hawkins\Brown focusses on client appointments and managing the project process across all the studios. He also coordinates our DfMA initiatives and leads on CDM matters.
Nigel is a member of the RIBA Practice & Profession Committee and chair of the RIBA Client Liaison Group, which provides an interface between the institute and client representative bodies. The group has published a number of influential reports including 'Client and Architect: Developing the Essential Relationship'; 'What Clients Think of Architects' and 'Building in Quality'. He also set up the RIBA Future Leaders programme, which teaches business-focused skills to the next generation of practice principals. Following the education theme he lectures on practice management at the AA, the Bartlett, Manchester and Westminster.
He is author of a number of publications including the Small Projects Handbook and A Client's Guide to Engaging an Architect and has edited the latest editions of the RIBA Job Book and the Handbook of Practice Management. He recently contributed to Defining Contemporary Professionalism and has developed the RIBA Briefing Template and Tracker and Quality Management System.
He co-chaired the working group that published the Housing Forum report 'Stopping Building Failures' in 2018 and he recently established the design hub at Buildoffsite. He regularly speaks at conferences and writes articles in journals on a range of topics.

Where can you listen to the podcast?
The podcast can be found on Spotify, Google Podcasts, Pocket Casts, Anchor, Apple Podcasts, and more.
If you like it, please share it, follow the podcast and feel free to leave a review.