Michaela Wain, Founder and Managing Director at Framework Marketing, joins us in episode 46 of the 'Changing Construction' podcast, the podcast designed to help people in Construction address the big challenges they face and discuss the key themes across the industry, breaking down stigmas, bringing awareness to issues and challenges, and hear from those at the forefront of change. In this episode, we discuss how Construction firms can better market and grow their business.
Episode 46: Michaela Wain - Construction marketing for non marketing people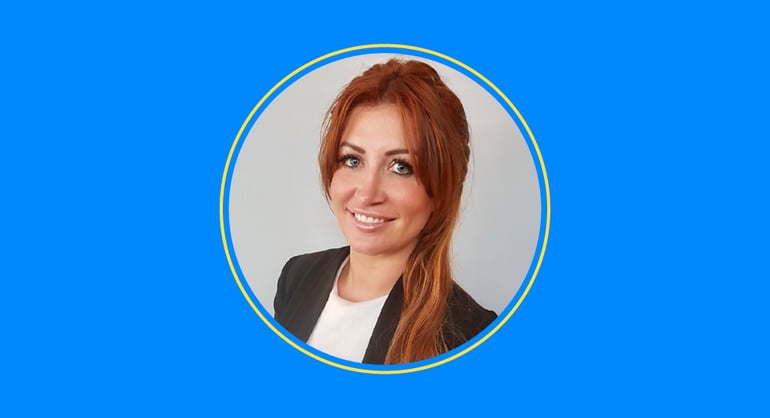 Michaela Wain, Founder and Managing Director at Framework Marketing, joins us to discuss marketing for non-marketing people in the Construction industry. We chat about why marketing is necessary for Construction firms, the industry's general appreciation of marketing and the common challenges, how firms can improve their outreach, real-life examples of marketing done well, advice for in-house marketers and leaders to scale the business, and more.
Listen here
About Michaela:
Michaela Wain is the founder of Design and Build UK and has spent 11 years starting and scaling companies within the construction industry. She is also a speaker and was a candidate on Series 13 of BBC's The Apprentice. Appearing on the hit TV show gave her the media profile, she also received funding for her business.
Michaela also runs Framework Marketing, where she helps companies within the construction industry to recognise their target audience, build marketing strategies to help scale the business, create brand awareness and convert leads.
Due to Michaela's profile from her TV career, she is an in demand speaker and speaks on subjects such as starting and scaling companies, women in construction, marketing and women in business. As a strong, successful woman within the construction industry, she is passionate about getting more women into the industry. This stemmed from her having thousands of women contacting her for advice and help. She is holding a round table in March with key decision makers within the industry to implement an industry wide plan on improving the ratios of men to women in construction.
Michaela is a mother of 2 boys, so she is keen to inspire the next generation, creating awareness of the many career paths available in the industry, and acknowledge the amazing work men in construction do to improve the opportunities women have, but to also educate people on what can change to attract and retain women.

Where can you listen to the podcast?
The podcast can be found on Spotify, Google Podcasts, Pocket Casts, Anchor, Apple Podcasts, and more.
If you like it, please share it, follow the podcast and feel free to leave a review.