Jaimie Johnston, Board Director, Head of Global Systems at Bryden Wood, joins us for episode 31 of the 'Changing Construction' podcast, the podcast designed to help people in Construction address the big challenges they face and discuss the key themes across the industry, breaking down stigmas, bringing awareness to issues and challenges, and hear from those at the forefront of change. In this episode, we discuss the topic of data-driven construction and the potential of platform programmes.
Episode 31: Jaimie Johnston - Data-driven construction and platform programmes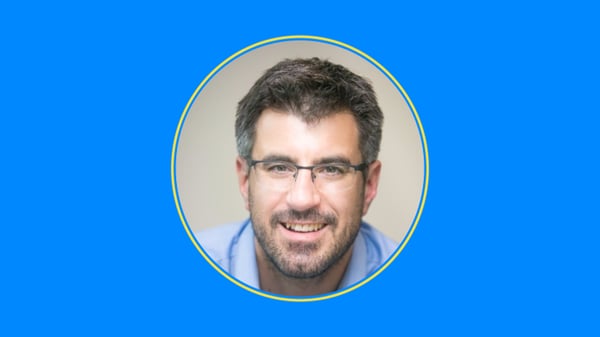 We are joined by Jaimie Johnston, Board Director, Head of Global Systems at Bryden Wood, to chat about the current state of play in digital and data capabilities, as well as the benefits of platform programmes, especially with a need to do more for less, improve productivity across the board, reduce risk, and improve the value offering. We cover the importance of standardisation in improving processes at scale, where the opportunities for acceleration are, joined-up platforms in a post-BIM world, the link between the digital and physical worlds, what potential automation has for the industry, and how organisations can cultivate a forward-thinking culture to embrace new technologies and make more informed decisions.
Listen here:
About Jaimie:
Jaimie Johnston joined Bryden Wood – an integrated practice of architects, analysts, engineers, creative technologists and industrial designers – shortly after its formation in 1995. Jaimie leads the application of systems to the delivery and operation of high performing assets. This includes design for manufacture and assembly (DfMA) solutions and new data-led, digital workflows for government and private sector clients in the UK, US, and Asia.
Jaimie was the co-author of the 'Design for Manufacture + Assembly' overlay to the RIBA Plan of Works. He also wrote the benchmark strategy documents, 'Delivery Platforms for Government Assets', and 'Platforms: Bridging the gap between construction + manufacturing'. These have been adopted as a key articulation of the UK Government's initiative to create a more productive, value-driven construction sector.
Jaimie is the Design Lead for the Construction Innovation Hub, which in late 2018 was awarded £72 million to drive innovation and technological advances in the UK construction and infrastructure sectors.

Where can you listen to the podcast?
The podcast can be found on Spotify, Google Podcasts, Pocket Casts, Anchor, Apple Podcasts, and more.
If you like it, please share it, follow the podcast and feel free to leave a review.