In Episode 23 of the 'Changing Construction' podcast, the podcast designed to help people in Construction address the big challenges they face and discuss the key themes in across the industry, we are join by Fred Mills from The B1M to discuss his mission to change the perception of the industry.
Episode 23: Fred Mills - Changing the perception of Construction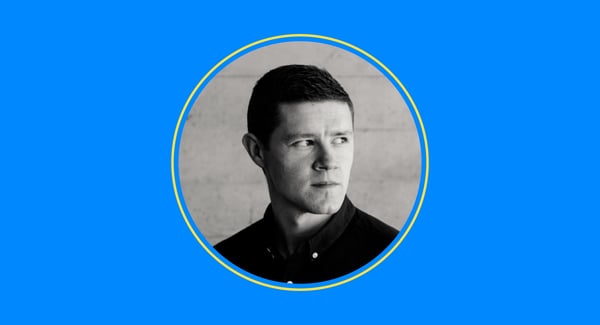 We are joined by Fred Mills, Co-Founder and Managing Director at The B1M, to chat about his mission to change the perception of the industry. We cover The B1M's use of engaging video content, contrasted with other industry approaches and an established status quo around how the sector communicates, how we should communicate more outwardly with different generations, and when people first think of the value of Construction, what are they missing?
Listen here:
About Fred:
Having worked with a leading UK contractor, Fred co-founded The B1M in 2012 to upskill the construction industry on building information modelling (BIM). The award-winning "BIM For Beginners" series went on to gain several million video views and is now embedded in over 500 organisations worldwide.

Building on the success of the platform's BIM content, Fred focused on sharing "the best of construction" to improve the industry and ensure that it appealed to the best talent – particularly important at a time when exciting new technologies are coming to the fore and when some of the world's largest and most complex projects are under development.

Fred grew The B1M into the world's largest and most subscribed-to video channel for construction with over 9 million viewers each month. It now employs an eight-strong team from its London headquarters.

The B1M is now one of YouTube's most celebrated educational channels. It was hand-chosen by YouTube as a "Creator on the Rise" out of all 505,000,000 accounts, is the first built environment channel ever to receive YouTube's Silver Creator Award and ranks in the top 24,000 YouTube channels worldwide. In February 2019 Fred delivered a keynote address at YouTube's global education summit, EduCon.

In October 2018, Fred was recognised for his outstanding contribution to digital construction at the inaugural Digital Construction Awards.

Fred's videos have amassed tens of millions of views making him a global figure in video publishing and a role model to millions of people interested or already working in construction. Fred is a leading influencer in the sector, frequently speaking at international events and sharing his expertise with schools, colleges and organisations.

Fred's mission is to fundamentally alter the perception of construction on planet Earth.

Where can you listen to the podcast?
The podcast can be found on Spotify, Google Podcasts, Pocket Casts, Anchor, Apple Podcasts, and more.
If you like it, please share it, follow the podcast and feel free to leave a review.