Join us in episode 51 of the 'Changing Construction' podcast, the podcast designed to help people in Construction address the big challenges they face and discuss the key themes across the industry, breaking down stigmas, bringing awareness to issues and challenges, and hear from those at the forefront of change. In this episode, we explore digital life after Covid, what's more important now than at the start of the pandemic, and where the challenges lie in digital adoption.
Episode 51: The digital life post-Covid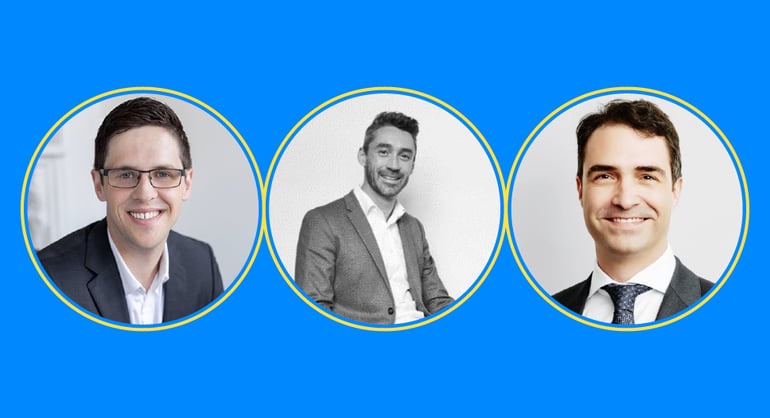 Gavin Crump, Founder & BIM Consultant at BIM Guru, Jeames Hanley, National Digital Technology Manager at Gray Puksand, and Tylney Taylor, Head of Digital Engineering at LendLease, chats with Mail Manager's Head of APAC, Henry Yortt, about what a digital post-pandemic climate might look like, how important is it for the AEC industry move to embrace new technology, the pandemic being a catalyst for change, hybrid working and associated challenges, how companies can look to rebuild or restructure their BIM teams post-pandemic, and where we should store our sources of truth.

Listen here
About Gavin:
Having worked in many architectural firms over the past 10 years as a BIM Manager, Gavin opened his BIM Consulting firm, BIM Guru at the start of 2020. Launching off the back of his YouTube efforts at the Aussie BIM Guru channel, his focus has shifted towards educating all levels of AEC professionals about software-based workflows, computational design and how they can navigate the industry from a BIM perspective.
About Jeames:
As a Design Technology Manager in the AEC industry, Jeames leads digital transformation change management at a business and project level. His goal is to lead and create a Design Technology eco-system that enables staff to leverage the most advanced methodologies and technological solutions in order to realise new levels of creativity, efficiency, and delivery that can be achieved with a solid technology-based foundation.

Jeames pairs big picture vision, leadership and strategic values with a breadth of technical skills in design and business technology, as well as digital project delivery workflows.
About Tylney:
Tylney is a successful business manager and experienced entrepreneur with a passion for innovation, technology, strategy, and as an aerospace engineer he knows how to get things done in the real world and to equally aim for the stars. One of those stars is our planet and future. The time to act is now to unlock the vast opportunities inherent in change, innovation and creating a better world.

He has 24 years of experience across aerospace, commercial property development, digital visual effects and computer graphics, online marketplace start-up, construction and engineering. He loves working with people and businesses on innovation, technology, strategy, business development, and readily operates across the global and into the details. He comfortably explores and creates the New, both by using and simultaneously challenging the tried and tested and developing ways to turn ideas into reality.

Where can you listen to the podcast?
The podcast can be found on Spotify, Google Podcasts, Pocket Casts, Anchor, Apple Podcasts, and more. We have also written a blog on this topic, including key quotes from our speakers that you can find here.
If you like it, please share it, follow the podcast and feel free to leave a review.