David Frise, Group Chief Executive Officer at Building Engineering Services Association, joins us for episode 36 of the 'Changing Construction' podcast, the podcast designed to help people in Construction address the big challenges they face and discuss the key themes across the industry, breaking down stigmas, bringing awareness to issues and challenges, and hear from those at the forefront of change. In this episode, we discuss competencies and initiatives within construction.
Episode 36: David Frise - Competencies and initiatives within construction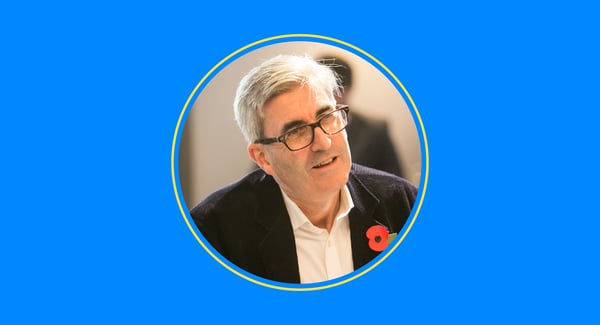 David Frise, Group Chief Executive Officer at Building Engineering Services Association, joins us to chat about competencies and initiatives within Construction to create a better and safer industry post-Grenfell. We discuss the balancing act of safety and value, the core principles of the British Standard competence framework, what needs to change from a training point of view, how can we better manage the culture change needed to create a more competent industry, the importance of documents when things go wrong, and more.
Listen here
About David:
A former nuclear submariner, David left the Royal Navy to move into building engineering services contracting working as an M&E contractor for 25 years, before branching out into renewable energy systems.
He has served as a non-executive board member of Summitskills, the Construction Products Association and as chair of the BIM group at the Specialist Engineering Contractors.
He was the chief executive of the Finishes and Interiors Sector FIS representing the fit out industry for seven years.
David has had a long association with BESA as an active member and in 2018 was appointed Chief Executive.
He is a frequent speaker on energy efficiency, system integration, government energy and low carbon initiatives and the gap between design and performance in buildings. A long-suffering Tottenham Hotspur fan, David is a sometime stand-up comedian.

Where can you listen to the podcast?
The podcast can be found on Spotify, Google Podcasts, Pocket Casts, Anchor, Apple Podcasts, and more.
If you like it, please share it, follow the podcast and feel free to leave a review.