Amanda McKay joins us for episode 26 of the 'Changing Construction' podcast, the podcast designed to help people in Construction address the big challenges they face and discuss the key themes across the industry, breaking down stigmas, bringing awareness to issues and challenges, and hear from those at the forefront of change – sharing details on what is being done successfully across the UK in many different sectors of the industry. Amanda discusses the diversity and equality challenge within the industry.
Episode 26: Amanda McKay - The diversity challenge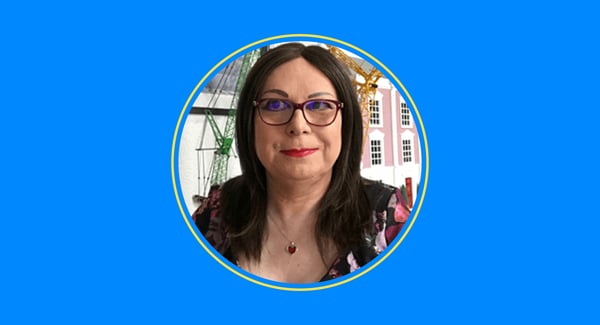 We are joined by Amanda McKay, Quality Director for the Major Projects business within Balfour Beatty, to chat about the diversity challenge and the current state of the industry. We cover the current agenda around gender and equality, dealing with corporate rhetoric, attracting all talent to the industry, best practice tips for implementing diversity initiatives, such as reverse mentoring, overlooking diversity when times are hard, and the overarching impact of COVID-19.
Listen here:
About Amanda:
Amanda McKay is the Quality Director for the Major Projects business within Balfour Beatty, her main area of work is Nuclear and highly regulated projects. Amanda has worked in the Construction and major projects sector for over 35 years, mainly with QHSE roles and corporate governance. She has experience in Nuclear, rail, renewables and oil and Gas.

Amanda is an out Trans Woman living in Glasgow, coming out at 49 in a senior construction role. She is a strong advocate for diversity and inclusion within the Construction sector, regularly speaking on the topic, she also works to promote young people in STEM careers and is a mentor to a number of young people within the a number of sectors. She is a Fairness Inclusion & Respect ambassador and an OUTstanding top 100 LGBT Executive list member for the last two years. Amanda is a Chair of the Balfour Beatty LGBT+ and Allies network and Co Chair of the Gender Equality Network, she is also an Exec member of Building Equality nationally and Chair's the central Scotland branch. Amanda has been a Trustee of the Chartered Quality Institute for six years and has been a Trustee and volunteer with a number of LGBT+ charities in Scotland.

Where can you listen to the podcast?
The podcast can be found on Spotify, Google Podcasts, Pocket Casts, Anchor, Apple Podcasts, and more.
If you like it, please share it, follow the podcast and feel free to leave a review.