In part four of our 'Road to Recovery' podcast series, Adrian Hill, Acting Deputy Managing Director of SCAPE frameworks, joins us to talk about what Construction firms should be doing when tendering.
Episode 18: Adrian Hill - How procurement can have a positive effect on the road to recovery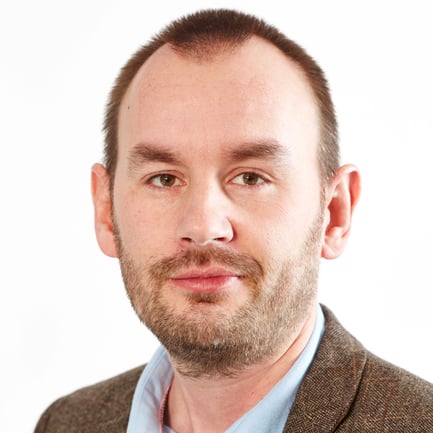 Adrian Hill, Acting Deputy Managing Direct at Scape Group, joins us in part 4 of our Road to Recovery series to talk about what construction firms need to be doing when tendering. We cover Scape's approach to procurement, what shouldn't go back to normal post-COVID, discouraging procurement behaviours of the last recession, and their learning in lockdown initiative.
Listen here:
About Adrian and SCAPE:
SCAPE is the UK's leading public sector procurement authority, dedicated to creating spaces, places and experiences that leave a sustainable legacy within the community. Since 2006, SCAPE has accelerated over 12,000 projects across the UK with their direct award frameworks, property services and innovative architectural designs. Working with SCAPE is all about partnership, bringing together the brightest talent from the construction industry and the local economy. SCAPE projects are collaborative, compliant and fully performance managed to ensure delivery efficiency, tax payer value, targeted local economic enrichment and offer a direct response to the climate emergency. SCAPE operates with a buying power of £13bn and is actively performance managing over 1,800 live projects. SCAPE is a member of the National Association of Construction Frameworks (NACF) and in 2020, was name in 'The Sunday Times Top 100 Best Not-For-Profit Organisations to work for' in the UK.
For more information visit: www.scape.co.uk  
As Acting Managing Director, Adrian leads the operational and strategic activity for SCAPE. Adrian manages the framework management, client relationship management and performance and social value teams, applying strategic leadership of change and innovation to ensure that the framework services provide excellent value for money to the public sector.
Prior to SCAPE, Adrian worked as Group Leisure Sector Lead for Willmott Dixon, and for Sport England where he led investment policy for the development and management of sports facilities within England. He holds an MBA in Construction and Real Estate.

Where can you listen to the podcast?
The podcast can be found on Spotify, Google Podcasts, Pocket Casts, Anchor, Apple Podcasts, and more.
If you like it, please share it, follow the podcast and feel free to leave a review.