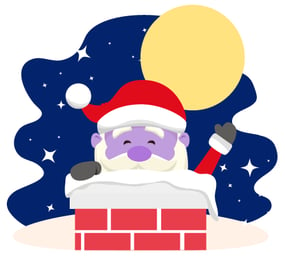 December is a time of reflection for many on the year that was. From a work perspective, the questions you may ask yourself are, understandably, endless. Have the projects and clients you've been working on gone smoothly this year? What can you and your team improve on? How can everyone in your team better collaborate and share information?
Something we hear all the time from people we speak to is that everyone on a project or client team has a different way of working. And more often than not, people don't want to change the way they manage their inbox. Some people use their Outlook as a to-do list and only keep active 'tasks' in their inbox, whilst others want to keep everything in their inbox until the work is done.
So, this Christmas, are you a Naughty or Nice Filer? 🎄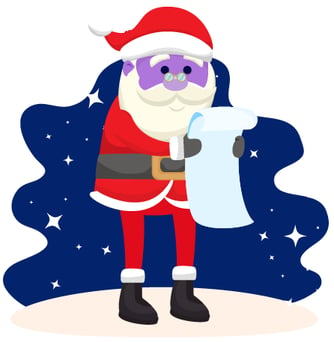 Naughty List: You can't find anything in your inbox.
Did you know that the average employee receives 77 emails every day? It's hardly surprising why more and more people are suffering from email overload. When you have a poorly managed inbox, it's hard to stay on top of your workload. It's easy to miss important emails like a client urgently changing the scope of a project for example. If you can't find the information you need when you need it, the risks can be astronomical.
Nice List: Your inbox is your to-do list!
You are across the information you've sent out and received - well done! When you treat your inbox like a to-do list and only keep actionable items within your Outlook, you can be sure that you won't miss important project or client-related information, reducing the chances of reworks, which cost project teams $62 million every year! Plus, you're 85% less likely to be stressed out whenever you receive a new email notification.
Naughty List: You don't put important emails where your team can find them.
Maybe you're very well-organised and diligent in storing important business information, but keeping this information on your own desktop or device means no one else can access that information. You're running the risk of your business-critical project or client information, like agreements or contract amendments being lost forever if you leave the business permanently or are away on holiday.
Nice List: You save correspondence in central locations!
You file all your information into the appropriate central locations and promote the importance of information access to your colleagues. By keeping all project and client information where your wider team can access it, your team are able to more effectively collaborate, deliver better results, and won't spend hours hunting for information they need!

Naughty List: You can't confidently tell your team what's been agreed on a project or with a client.
If you're relying on your memory or being able to dig up any single email from your inbox at any moment, you're putting your team at risk. Unfortunately, in many cases, project disputes have been lost (and won!) because people haven't been able to find a simple 'yes' or 'approved' reply in their inbox. After all, 75% of project information is often stored in Outlook files. Plus, it's notoriously difficult to search for an email in Outlook! Save yourself hours of time and increase everyone's decision-making confidence by increasing the searchability of your emails.
Nice List: You can easily pull up evidence of what's been agreed!
Your emails are all kept where they should be, so when you're asked to produce evidence on a project or client, you're able to do so in seconds, where it may take others hours. This increases the confidence your team feel when you're involved in work, plus increases your overall productivity and efficiency. Keep up the good work!

How can you get on the Nice List this Christmas?
The good news is that Mail Manager is suited to all types of filers, helping you work the way you like to work, without disruption. By not filing any emails, your company correspondence is like the Wild West… it's chaos. But by learning about your filing habits and making small changes, we can bring order back to project and client information management. By ensuring you and your team are filing their emails, you are increasing visibility, accessibility, collaboration and are reducing risk.
To see how Mail Manager would work for you, book a consultation with our team today!