UN Architecture
is an architectural firm in Montreal, which was founded in 1980. The firm distinguishes itself by its experience in multifunctional projects, integrations, expansions and developments across multiple sectors of construction, maintenance and restoration.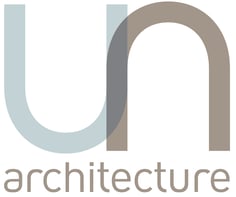 The company specialises in architecture, urban design and interior design with the aim of generating solutions that satisfy sensitive demands around sustainable development and environmental protection.
Remote working compounds the email problem
The move to remote working in early 2020 meant that UN Architecture's employees were unable to readily access their documents the way they did before the global pandemic. This formed part of the organisation's decision to integrate new IT and technological tools to develop more efficient working methods.
UN Architecture's emails were extracted manually from Outlook to its network-attached storage (NAS) server. Many emails stayed in the Outlook mailbox until projects were completed and there was no centralized email sharing available until files were moved onto the NAS. Every project manager was responsible for regularly ensuring emails were stored on the NAS but it was difficult to implement and ensure the task was completed. When a project was completed, admin assistants had to take control of the PST file to ensure all emails were extracted and stored on the NAS.
As Silvino Marcelino, Senior Technician and Associate at UN Architecture, explains: "The main reason that the extraction wasn't done on a daily or weekly basis was that it was time-consuming and the process was tedious. So it was frequently noticed that emails got out of control, emails weren't stored with the projects they belonged to, and people were overwhelmed by their email inboxes.
"During a project, this meant that if a team member didn't get copied on an email then they wouldn't be aware of any discussions or changes, which created a problem with clients. We tried to impose that people filed emails as soon as they got them but even then we had to open every email to see what was being discussed."
UN Architecture needs to have a complete record of all communication and documentation shared with clients, engineers, contractors and city representatives. Furthermore, to find a specific email, employees needed to open every single email on the NAS, which was even more time-consuming and frustrating.
Implementing Mail Manager
UN Architecture's implementation of Mail Manager began with Silvino taking a free trial of the solution in November 2020. He worked with the Mail Manager team to create an efficient process for integrating the solution with UN Architecture's project filing structure on the NAS server. Mail Manager was then rolled out across the organisation.
As Silvino says: "I tried many ways to file my emails, it was pretty chaotic. But with the help of Mail Manager, it was like going from having a bunch of messy papers to suddenly storing everything properly, it was amazing. It was the best thing that ever happened to us, sorting out the process efficiently and indexing all our extracted emails effortlessly."
After the trial, UN Architecture installed the solution across its staff's PCs. The next day, they received training from Mail Manager and it didn't take long for employees to realise the benefits.
As Silvino explains: "When I started talking about Mail Manager to my partner and senior project managers their reaction was 'oh no, not another piece of software to learn, none of us have time.' But during the training, I heard all these 'oohs' and 'aahs' and people saying 'this looks amazing.'
"I immediately saw more than half of the firm storing their emails and trying to empty their inbox. It took us two or three weeks to catch up on old emails and, by Christmas, we had staff fully caught up on email filing that usually takes weeks for entire projects."
UN Architecture now
Mail Manager was able to recover all the emails that UN Architecture had extracted to its NAS server. It now has around 249,000 emails indexed, with between 200 and 400 emails indexed on a daily basis. As a result, project managers are fully up to date with their email filing and staff are easily able to search for and find the emails they need.
Silvino said: "We no longer need to have subfolders in Outlook, we just file them in the right collection and it forwards the email directly into our NAS. Employees then just need to look up a certain client or keyword and the emails instantly pop up in a shared platform that's accessible for everyone."
This is especially important when the company receives client requests for project information. As Silvino outlines: "We often use the search function to go back and look at what was discussed with clients, if we ever issued a certificate of payment for a project, or if we had any problems with projects.
"We recently had a case where the client requested all of the correspondence with our contractors. We tagged Mail Manager to the old external drive folder and, within hours, we were able to consult those emails and search for exactly what we needed. Prior to working with Mail Manager that task would have taken us at least a day or two, so that was a great success."
Three key benefits:
Efficient, effortless indexing of emails and documents on legacy and new projects
Simple integration with existing storage solution
Quick and easy search capability
Discover the full UN Architecture story of implementing Mail Manager during the pandemic by watching the webinar.