HollandGreen is a residential architectural, interior design and landscape design firm that aims to transform peoples' lives by creating wonderful living spaces across various project types, including contemporary new builds, remodels and renovations, conservation of listed buildings and barn conversions.
HollandGreen's projects have become higher-finish and larger in the last few years, which makes for more interesting buildings but also presents complications with document and information management.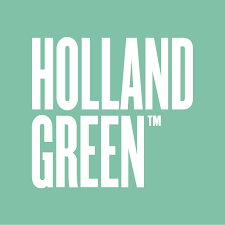 As Apollo Spiliotis, Head of Digital, Design, Technology, 3D Visualisation and BIM at HollandGreen, explains: "Our employees need to be able to find information quickly to keep clients happy while collaborating with team members from different divisions, which becomes more difficult on larger, more complicated projects. The most important thing in architecture, when you're dealing with lots of clients and on-sites, is to keep on top of information management."
Struggling with siloes
HollandGreen was relying on its employees to file documents and emails into project folders on its internal server. This led to struggles with information becoming siloed in individuals' email accounts and information that individuals didn't deem important at the time not being filed.
Apollo said: "If someone got brought onto a project and needed to find information sent by a previous architect or designer it was a real struggle if it hadn't been filed correctly. This was especially the case if someone left the company as the new person taking over the project faced a daunting task to discover information. We were always able to find information eventually, but it took a lot of effort and was an onerous task."
The organisation looked at different options, such as shared or public mailboxes, which still placed a lot of responsibility on the user to remember to file information and to do so correctly. It soon turned to Mail Manager and, after testing thoroughly, it was about to implement the tool just before the COVID-19 pandemic forced the UK into lockdown.
Implementing Mail Manager during the pandemic
Mail Manager ensures that all employees file consistently and in the same way, while storing all emails in one central location that everyone can access. With employees now remote working, there's no longer the option to shout over the office or chat something over at lunch with their colleagues. So having all employees filing and searching to and from a central location was vital to HollandGreen as the pandemic broke.
Implementing the tool during lockdown was a quick and simple process. It required clear senior-level buy-in and communication, then the installation was completed within 90 minutes followed by two training sessions in the first 30 days of use, plus further sessions run by HollandGreen's internal Mail Manager champions.
On the process, Apollo said: "We had to ensure the team worked as efficiently as possible in realistic terms. In any kind of change management, there are people that are excited about it and those that are resistant. But because Mail Manager was quite simple to integrate and quickly install, it was permeated across users possibly without them even realising.
"Lockdown happened and a lot of things changed but finally we understood the simplicity of the platform, how it integrates directly with email, and how accurately and quickly it finds information."
Data discovery delight
Due to a huge amount of ongoing projects, HollandGreen set a date from which all data had to be filed, as well as spending time filing specific information for certain projects, client references or keywords.
With Mail Manager active, HollandGreen employees now have quick and simple search functionality across all their active and archived projects. This enables them to find specific information with pinpoint accuracy, regardless of whether a previous architect or designer is still with the organisation. While briefing new team members and handing projects over to other team members is now a quick and simple process.
As Apollo explains: "Mail Manager automatically tags a message as it files it, which makes searching for something snappy. The tool helps employees to file information with a single click without having to think about where they should be filing it and eliminates the risk of making a mistake."
The tool also gives HollandGreen flexibility over how information is stored and managed, as many of its employees like to be able to see messages in Outlook as well as finding them in Mail Manager.
On using the tool, Apollo explained: "Finding project information is a very simple click process. Recently, I had to find a specific legacy email that I knew had an attachment, there was a keyword and was sent to a specific person, and the tool helped me rapidly find the message without spending hours digging through systems and inboxes."
The deployment of Mail Manager has had a particular benefit for HollandGreen's high-level management team. They can now access specific information, such as client decisions, fees, discussions with contractors, which is particularly useful when they are on-site and need to find that information quickly.
But the most common usage of the tool is finding information when a project has been handed over to a new employee. As Apollo explains: "Mail Manager is really useful for diving deeper into a project, understanding what the client wants, discovering meeting minutes and what tasks have been discussed but not decided. That would be a mammoth task to interrogate the previous project manager or designer, so the tool saves me a huge amount of time."
Watch the HollandGreen story of implementing Mail Manager during the pandemic in full.