Severud Associates was founded 90 years ago in New York. They are an engineering firm recognised by their innovative structural designs for complex and unusual buildings. Their iconic designs include the Gateway Arch in St. Louis, Missouri, the Seagram Building and Madison Square Garden in New York City, and the Crystal Cathedral in Garden Grove, California.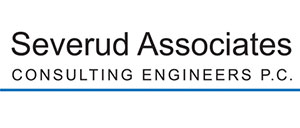 Brian Falconer, Principal at Severud Associates, shared how they implemented Mail Manager during the Coronavirus pandemic. The company was already considering adopting our software before the pandemic and were at the final stage of internal discussions.
Archiving emails was an issue within the company, it had to be done individually and stored in a cloud service, where staff had to physically archive it and information wasn't accessible without the help of the IT team. This generated another issue, as it meant their IT department was spending a lot of time managing, archiving and fixing issues, and didn't have time for new projects.
When the pandemic came, everyone had to work remotely so managing archives became even more difficult and the process of filing and archiving was more complicated and often met with delays. Issues such as filing in the wrong place were exacerbated during this time. With many of their staff working different hours, accessibility turned into a much bigger problem - before it was only getting information stored, and now they couldn't get hold of emails in colleagues' inboxes.
Brian said: "Just archiving and managing my emails was taking over an hour a day."
The process to install Mail Manager was simple. They selected a group of senior people for a trial and the process went well. They only faced an issue with one person and when implementing within the entire team they didn't face any other problems; they realised how easy it is to find and file emails.
Now, most staff recognise the importance of and prefer filing using Mail Manager. Brian explained: "You could have many thousands of emails and easily find what you're looking for, so the initial anxiety from the team was gone when they saw how simple and easy it is to use and how much time it saves them."
His feedback was that it's easy to manage your email with Mail Manager as once you put the information in the software it's done. He also adds it's easier to file with Mail Manager than not, avoiding excuses or laziness.
He said: "Personally, for me it saves at least an hour a day. That applies for most senior staff. It was difficult to find information I wasn't copied in and now it's simple and I can find it within seconds. Also, there's no need to keep looking for the right place to save as it predicts it. Plus, it only saves one copy, even if 10 different people save the same email, so our archiving space has really been dropping off."
It saves time for everyone in the company, but especially for senior staff as they get the most emails. Especially when emails relate to 20 to 30 different projects, and for a big project they might have to save to 10 different folders within that project.
After implementing Mail Manager, they improved archiving and saved time. Brian said: "Just for the time spent organising, the software pays for itself. Our time is the most valuable."
As well as all of the benefits mentioned by Brian, he also explained that with the pandemic, Severud Associates didn't have access to everyone's email, so with Mail Manager they ensured all information is properly filed. Plus, Mail Manager helps to ensure a smooth transition if a staff member were to leave the company.