At Mail Manager, We love to celebrate our new customers. So first off, Here they are, all seven of them, who have adopted Mail Manager this month:
2. Compass BC
4. DeSimone Consulting Engineers
5. Hyman Hayes
7. RG & P ltd
No understanding of our customers can possibly be as powerful as when they tell us their own stories, in their own words. With that in mind, here's a selection...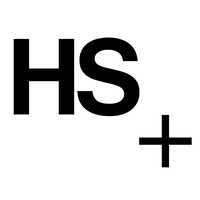 About Harrison Stevens
An Edinburgh-based Landscape Architecture, Urban Design, and Masterplanning company.
We care. With increasing pressures on our environment, we believe in taking a responsible approach towards protecting our natural resources, conserving energy and promoting biodiversity.
Our high-quality design, detailing and delivered projects seek to minimise long term life cycle costs.
Why did you buy Mail Manager?
"Mail Manager frees our team to be more creative. We seek innovative partners to systemise the mundane processes of our business as much as we can. Not as an objective in its own right, but to free the creative talent at Harrison Stevens to do what they do best, which up until now, has not been filing emails!"
About DeSimone Consulting Engineers
Founded in New York City in 1969, the firm is organised to support clients around the country and around the globe with offices in the United States, South America, and the Middle East. To date, DeSimone has designed over 10,000 projects in 44 states and 46 countries. Our project portfolio demonstrates the firm's dedication to pursuing and developing superlative structures. The firm is also consistently listed on Engineering News Record's Top 500 Design Firms.

DeSimone produces extremely efficient designs and is known for creative thinking and for outright innovation. The firm combines cutting edge technology with seasoned experience to provide professional services unmatched in the industry.

DeSimone's approach is process driven, utilising an open office, collaborative design environment. Technology, communication, and responsiveness are key strengths that facilitate the firm's commitment to exceptional service, and engender the creation of a better-built environment.
Why did you buy Mail Manager?
"We had been using shared mailboxes with one-way traffic, which is available to anyone who subscribes. Our employees dragged project related emails and dropped them, and then filed them into their respective mailboxes.
We saved files within project folders. (with over 27 files per employee on average, this alone can be challenging). Also, our staff used OneDrive for working on site and out of the office.
We were reliant on each member of our team to drag and drop. We knew this process was inconsistent. On top of this, the search (of over 1 million emails) was a little challenging.
Overall, We are really impressed with the solution. People feel warm and fuzzy about Mail Manager."
If you're experiencing the same types of problems as our new customers describe, why not check out Mail Manager? Take a look at the short explainer video below to find out more.
Engineers, Contractors and Architects, like you all know they need to make that leap to digital if they want to survive and thrive into the future. Why not make that decision now?